Peace of Mind Engineers.​
TransGrid Solutions is a world leader in power systems consulting, with decades of experience delivering peace of mind to clients around the globe. TGS engineers are power systems experts – with specialized knowledge and deep expertise to help navigate your project in the world's most complex environments.​
We understand the power industry - because we helped define it.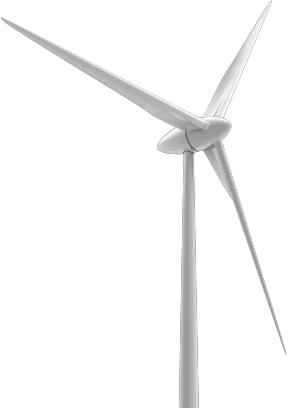 TransGrid Solutions was founded in 2002 by a diversely skilled group of power systems engineers with decades of practical experience and expertise in HVDC and HVAC systems. This solid foundation in power system studies and simulation, equipment design, engineering, and commissioning put TGS in a position to quickly add real value to our clients.
Since 2002 TGS has grown steadily, hand-picking the very best engineers all of who bring valuable skills and specialization to our team. We are proud to offer our service internationally in Renewables & Energy, HVDC & FACTS, Power Systems, Training and Education are among our core capabilities coupled with our outstanding team of dedicated engineers is what makes TGS a true industry leader. 
World-class expertise, on your side.
Our approach is always client-first from project planning to implementation, and beyond. A true boutique service experience combined with the expertise and capability of a large engineering firm.
Plug and play
TGS adds value and expertise in the areas you need. Seamless integration and collaboration means TGS truly becomes a dynamic part of your team, bringing our specialized knowledge and expertise to your projects.
Peace of mind
We know what keeps you up at night – from planning to implementation, and beyond, TGS' highly-responsive engineers will be with you every step of the way ensuring project success and allowing you to confidently focus on the larger picture.
We've got you covered
We aren't satisfied until you are. Our dedication to your team goes well beyond "start and finish". Our passionate and dedicated engineers won't rest until every question or concern has been addressed and resolved.
Today, and tomorrow
We offer a high-value service for both immediate and long-term success. It's important to us that our clients feel confident in TGS to support their power system projects now and in the future.
Making connections is our thing.
Connections with global manufacturers, utilities, ISOs, and academics through our involvement in industry conferences and working groups help TGS stay on top of emerging and evolving power systems trends. These global resources are part of what allows us to continue to play such a significant role in the success of projects on time and on budget. Working with TGS truly means having the world's top engineering minds on your side.
WE ARE PROUD TO BE INVOLVED IN MANY INDUSTRY CONFERENCES AND INTERNATIONAL WORKING GROUPS:
The best engineers produce the best results.
Engineering peace of mind,
around the world.